We know that what you want more than anything right now is for your kids to be happy and confident. Their stress and anxiety affects your whole family. We know you want to have a day without stress or tears. We strive to help children and their families reach their highest potential through individualized, highly effective, and fun therapy techniques.  
At Foodology Feeding Therapy, we have a different approach!  We want to make therapy functional and that is our goal, but we approach it through play as much as possible.  We have a lot of training and tools that give us the opportunity to turn therapy into FUN!
Our dedicated and caring staff of speech pathologists work very closely with a larger team such as occupational therapists and dieticians so your care is continuous and fluid.
We have specialized training that never stops! We are always expanding our knowledge base and use specialized treatment tools including: SOS feeding therapy approach, PROMPT, Oral Placement Therapy (OPT), SOFFI, oromyofunctional therapy, DIRFloortime, AAC, Reiki, and TummyTimeMethod!
Our Philosophy
At Foodology Feeding Therapy Clinic, we know that kids learn best when they feel safe, comfortable, and happy. We believe this starts with the child's family. We really get to know our families and spend time to develop lasting relationships that are that foundation for that safe space to learn and grow. Families are very involved in therapy sessions and a continual part of their child's success. We believe in education and we are always teaching our families and our clients what we know and how to best advocate for their needs so that their children never stop progressing. Understanding the 'why' of how we do things is just as important!
Our Values
Innovative: We strive to always search beyond what we already know to come up with creative ways to achieve client goals. 
Encouraging: We are full of positivity and are always encouraging and supportive.
Empowering: We educate families about the disorders, the treatment methods, and their options so they can be empowered to make the decision that is best for their family.
Detailed: We are detectives & leave no stone unturned! We believe there is never a skill deficit "just because"- something is causing it & finding out what it is is the best way to remediate the issue.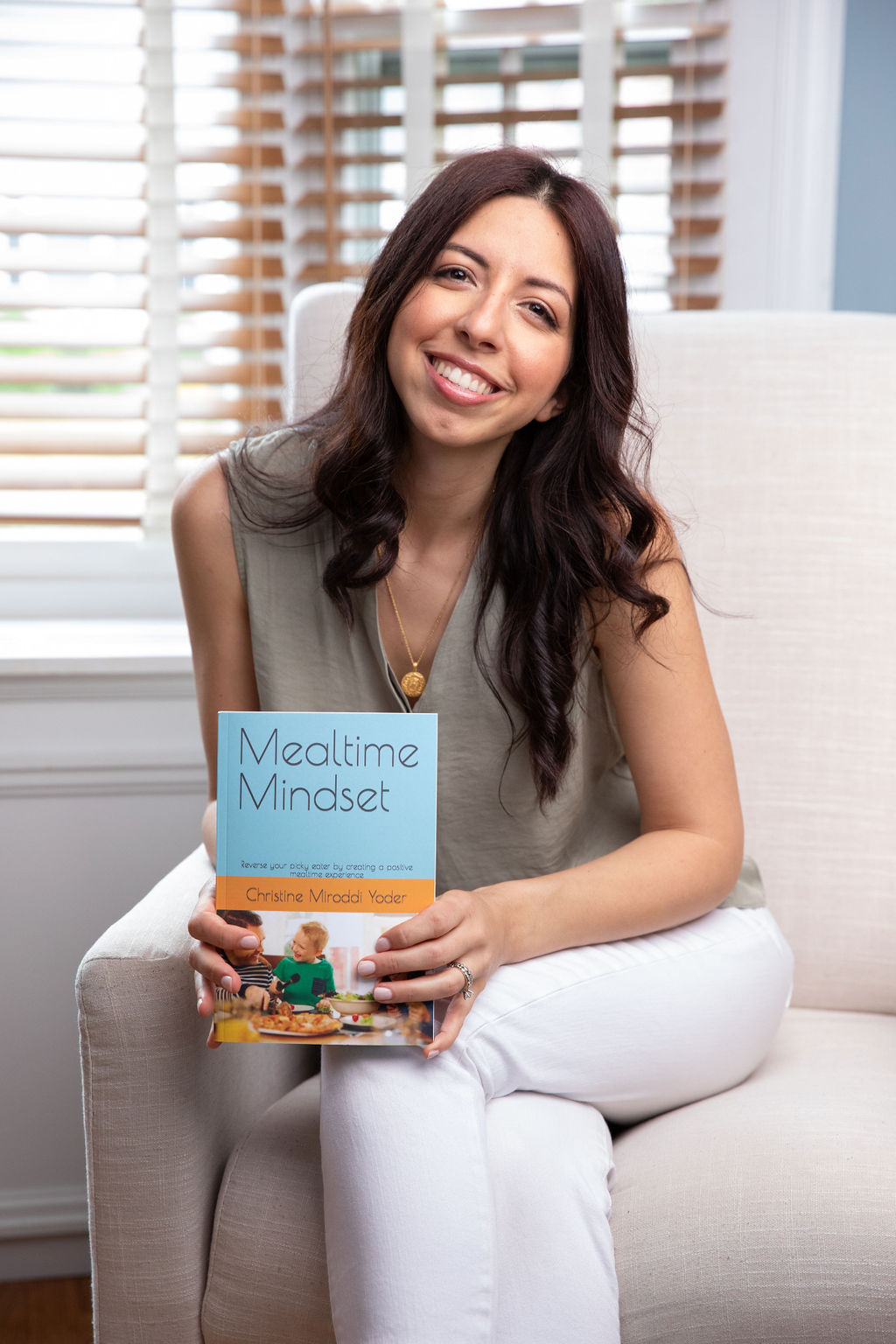 Christine Miroddi Yoder is a pediatric feeding expert, mindset coach, and owner of Foodology Feeding. She has a Master's in Speech Pathology & has taken over 30 courses in feeding that span from infants with bottle aversions, picky eaters, sensory processing difficulties, nutrition, oral motor, myofunctional therapy, sleep disordered breathing, mindset, and more. As a professional, but also as a parent of a child with early feeding challenges, Christine understands how difficult mealtime can be at home. Her mission is to have picky eating be a thing of the past and for children to thrive, learn, and grow by teaching parents to stop relying on professionals and taking control over mealtimes at home. Christine's motto is that we can only help our children learn and grow when we learn and grow as parents, which is the foundation of her company and her courses.